What You Need To Know For Business Continuity Awareness Week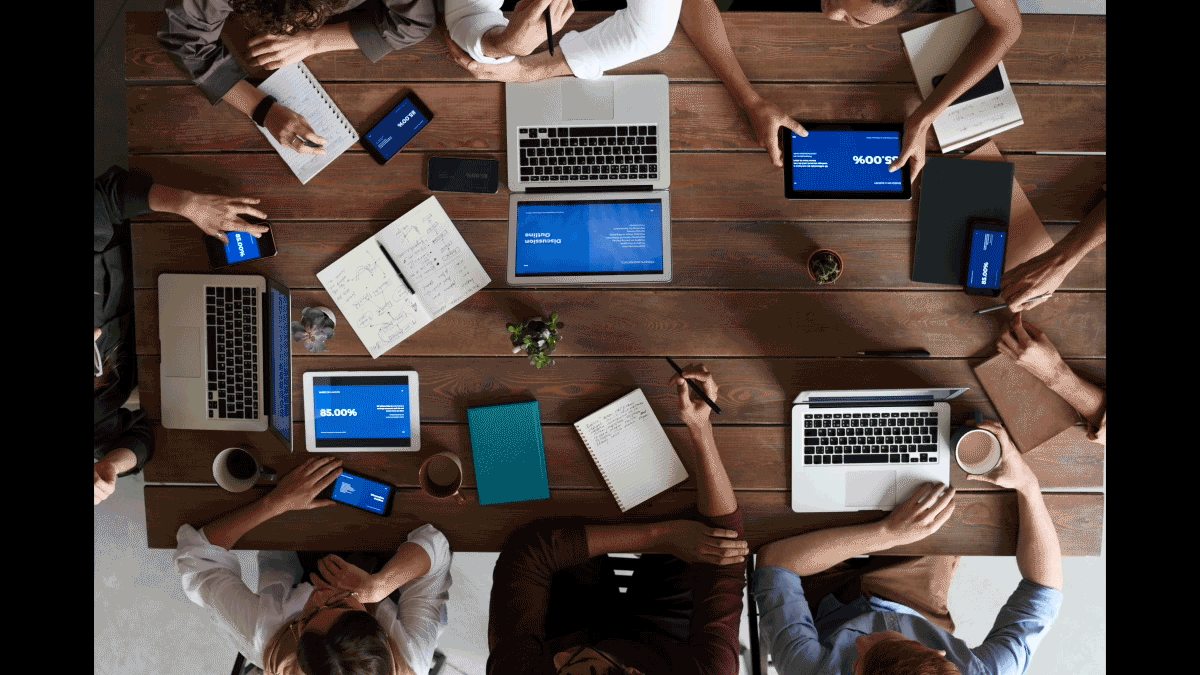 This week, from May 16th to 20th, we are celebrating Business Continuity Awareness Week for the fourth time! This year's theme is Building Resilience in the Hybrid World because "In the last 24 months, the world has seen a rise in the adoption of hybrid work models, where employees have the flexibility to work part in the office and part remotely. In this new work environment, organizations need to rethink the way they embed, validate and raise awareness amongst their staff of Business Continuity Plans."
Here at AVTECH, we have had team members following hybrid work ever since the start of the COVID-19 pandemic. At that time, a lot of our employees took on a hybrid work schedule and many have continued. When we began shifting to a hybrid world, we revisited our Business Continuity Plan to ensure it was still serving us as best as possible. We are celebrating this week to encourage businesses and facilities of all kinds and sizes to review their Business Continuity plans, especially with this new hybrid world in mind.
Business Continuity Awareness Week is the perfect opportunity to promote conversations within your organization. Are the people in your company aware of what your Business Continuity Plan is? Do you have cybersecurity measures in place to keep your data secure? Questions like these are important to explore because downtime even for a few minutes can result in costly and potentially irreversible disasters.
If you are new to Business Continuity Planning, we have free tools such as our Business Continuity Plan Checklist and Downtime Calculator to help you to get started. The Business Continuity Plan Checklist is a document that can be used on an ongoing basis to track your organization's business continuity planning efforts. The Downtime Calculator is an interactive resource that understands a few basic elements of your organization and interprets that information to tell you how much you can lose in productivity and revenue due to downtime.
Environment Monitoring
Any complete Business Continuity Plan should include environment monitoring. Environment monitoring works by overseeing the environmental conditions within your business or facility. Environment monitoring is critical because roughly 30% of all costly downtime is caused by environment-related factors. High heat, high or low humidity, flooding, unexpected power loss and fire can lead to catastrophe in data centers, warehouses, cold storage facilities, restaurants and other environments.
Room Alert is the most advanced and secure environment monitoring solution available. Outside of being named the "Best In Environment Monitoring Solutions", Room Alert truly does deliver reliable, affordable and easily accessible options for environments of all kinds and sizes. Our Room Alert platform offers monitors, sensors, accessories and services that all work together to provide you with an accurate and up-to-date view of your environmental conditions. Room Alert allows you to configure custom alerts so that if a change in your environment is detected, Room Alert will quickly notify you via text or email. Room Alert provides peace of mind that even if no one is on-site, Room Alert is keeping a watchful eye on your assets.
Cybersecurity
Another huge component of Business Continuity is cybersecurity. There has been a 600% spike in cybercrimes due to the pandemic and cybercriminals are becoming even more sophisticated. Organizations that lack cyber security awareness and utilize poor practices are at an increased risk for theft and security breaches. Every day, it becomes increasingly more vital to have a shields up approach to cyberattacks. One way that we practice a shields-up approach is by mandating every single AVTECH employee to engage in frequent cybersecurity training. Human error is responsible for anywhere between 70-100% of incidents so we minimize the potential for human error by creating a dependable and well-trained team.
Room Alert
Strong cybersecurity practices also extend to the hardware you use to protect your employees, customer data and business reputation. Our Room Alert PRO Line of environment monitors offers advanced security, data encryption and secure connections. Room Alert PRO features SNMP v1, 2c and 3, Secure & Authenticated firmware updates and 2048-bit encryption and is ideal for users who look to follow DFARS, NIST SP 800-171 and ISO/IEC 27000 best practices. The Room Alert PRO Line is by far the most safe and secure platform for proactive environment monitoring. That is why the Room Alert 3S was recently named a 2022 INTERNET TELEPHONY Product of the Year Award winner. If you are a Banking, Government (Military), or Telecom facility, or if ensuring high performance is important to you, then the Room Alert PRO Line is the perfect solution for strengthening your Business Continuity planning efforts.
From hybrid work models to environment monitoring and cybersecurity, there is a lot to think about during Business Continuity Awareness Week.
Contact Us
For more information about how AVTECH and Room Alert can help strengthen your Business Continuity, please email us at Sales@AVTECH.com, through our online Live Chat service, or via phone at 401.628.1600. 
You can also visit our YouTube Channel and read our articles here to learn many other reasons why you need Environment Monitoring with Room Alert.