Lock In With Lifetime Room Alert Account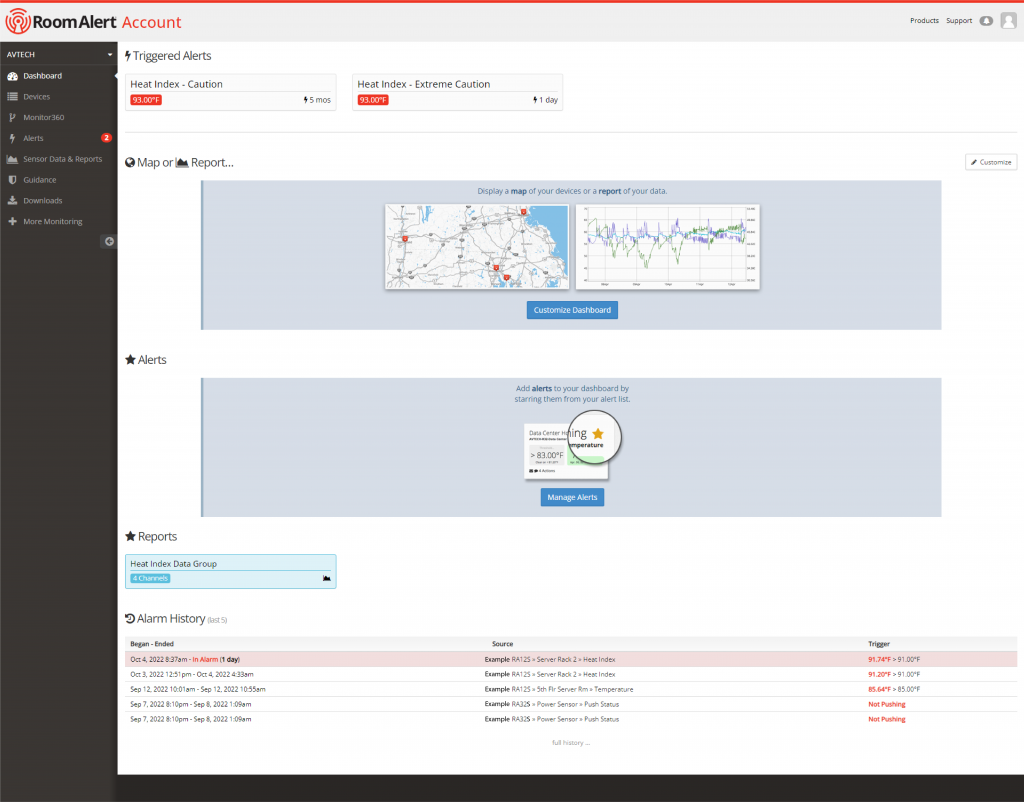 Lifetime Room Alert Account is the easiest lifelong commitment to make because Room Alert Account is the best way for users to manage their Room Alert monitors, sensors and accessories. In the online Room Alert Account dashboard, customers can 
Create custom reports for temperature logging or environment sensor logging history 

Receive alert notifications when environment conditions reach extremes

View a map showing environment conditions in remote facilities

Utilize our patented

Monitor360

technology 
and much, much more because our incredible in-house engineering team is constantly increasing the value of Room Alert Account by adding new features. Some of our most recent additions include 
With Lifetime Room Alert Account, you can take a comprehensive approach to the most advanced and secure proactive environment monitoring forever!
Lock In Your Lifetime Price Now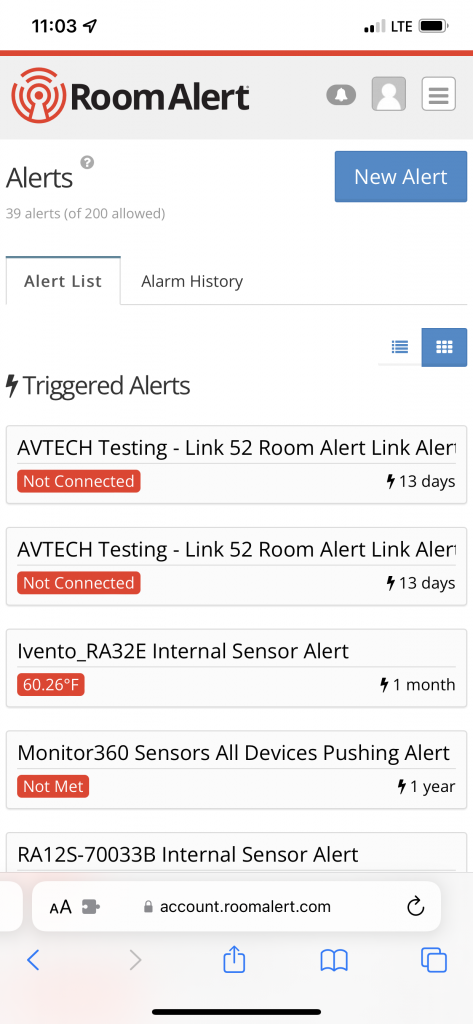 There's never been a better time to lock in the current price of Lifetime Room Alert Account. Upgrade to Lifetime now and beat rising inflation. Room Alert users can renew service once and have access to all of our current and upcoming Room Alert Account services for life. Lifetime Room Alert Account subscriptions are non-expiring and completely independent of the hardware that you purchase. Whether you invest in new Room Alert monitors or upgrade your current monitors to higher security/ capacity (or future) Room Alert models, your Room Alert Account service will remain in place with no additional charges or fees, unless you opt to upgrade to a higher tier for more capacity. We offer Lifetime Room Alert Account access for users on Professional, Enterprise and Ultimate tiers of Room Alert Account. 
Room Alert Account services typically renew on a monthly or annual basis, with most users choosing the annual option. With one Lifetime payment, you'll have peace of mind knowing that your sensor data, alert lists, maps, reports, and more will always be available when you need them, without ever having to stress about missed renewal notices caused by users retiring, changes to budgets, internal policy changes, job turnover and more. Lifetime is the most cost-effective and value-priced option that practically pays for itself after a year or so, in the same way that our Room Alert hardware pays for itself after saving you from just 1 incident involving costly damage or downtime.
Lifetime Room Alert Account Is Perfect For Large Organizations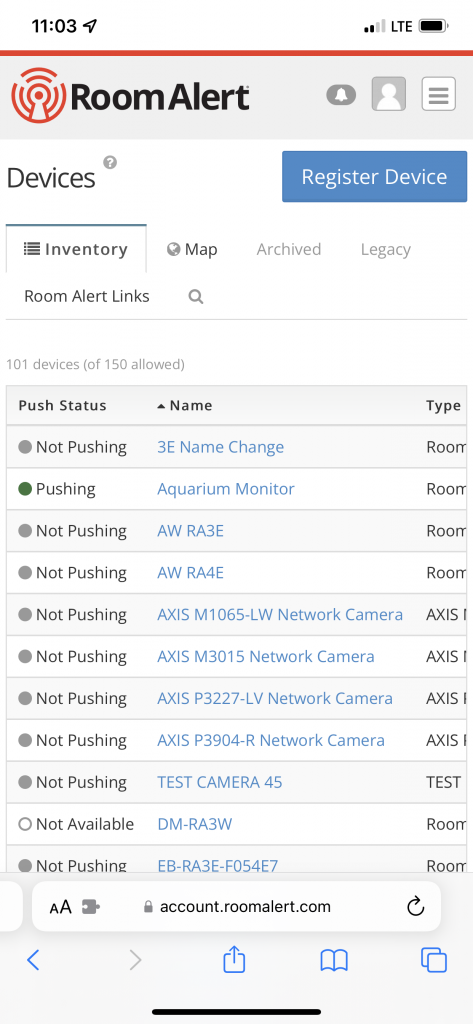 Lifetime Room Alert Account is ideal for organizations that are required to make big purchases based on budgets and fiscal years, such as government organizations, schools & universities, and more. If the Professional, Enterprise and Ultimate tiers of Lifetime Room Alert Account are not the perfect fit for your application, we offer a custom Lifetime Ultimate+ tier for our Room Alert users who require more capacity regarding their monitors, custom alerts, or reports. No matter how large of a Room Alert deployment you have, we have the Lifetime Room Alert Account to meet your needs. 
If you're unsure which tier of Lifetime Room Alert Account is best for your unique application, please contact us and we will connect you with one of our dedicated Product Specialists. Our team is here to work with you and determine what Room Alert Account tier will be the most effective for preventing and minimizing downtime for your business, facility or organization. 
Save money and never worry about Room Alert Account renewals again with Lifetime Room Alert Account.
Contact Us
Lifetime Room Alert Account is a very popular option that takes a one-and-done approach to renewals. Protect your organization from rising inflation and service interruption with Room Alert. If you have any questions or would like additional information on upgrading to a Lifetime subscription for your Room Alert.com Account or for a custom quote, please contact your Product Specialist or email us at Sales@AVTECH.com.